Dec. 6, 2018, 12:02 p.m.
Soft Power and Cultural Diplomacy
In the discipline of international relations, there has been a radical change with the 21st century. With this change, states began to adopt soft power as a diplomatic strategy. Because soft power is the most democratic and peaceful way of bringing interest other countries with the artistic, cultural and traditions of the country. In this way, soft power gains importance as the most effective strategy for developing closer cooperation, diplomatic relations and cultural interactions with other countries. Another force that states apply is hard power. But, there are very strong differences between hard and soft power. In general, hard power is military or economic authority but soft power scopes the whole of the attractive details of the country such as artistic events, science and cultural industries. Digital media is also of great importance for cultural diplomacy because to use of digital media also largely eliminates the distance between countries and societies. Cultural diplomacy as a form of public diplomacy creates a trust relationship between states and counterparts. In this sense, culture is the most important part of the states' soft power strategy as it is unique and distinct. Cultural diplomacy also includes issues such as cultural richness, history, traditions, language, and natural heritage of the country in the international context that will attract the attention of the other party. For this reason, the cultural richness of the countries have great importance as a political instrument. Therefore, in cultural diplomacy, not only the state but also each individual and non-governmental organizations working in the field of culture and art are actively involved and contribute to the country's foreign policy.
Reading Suggestion: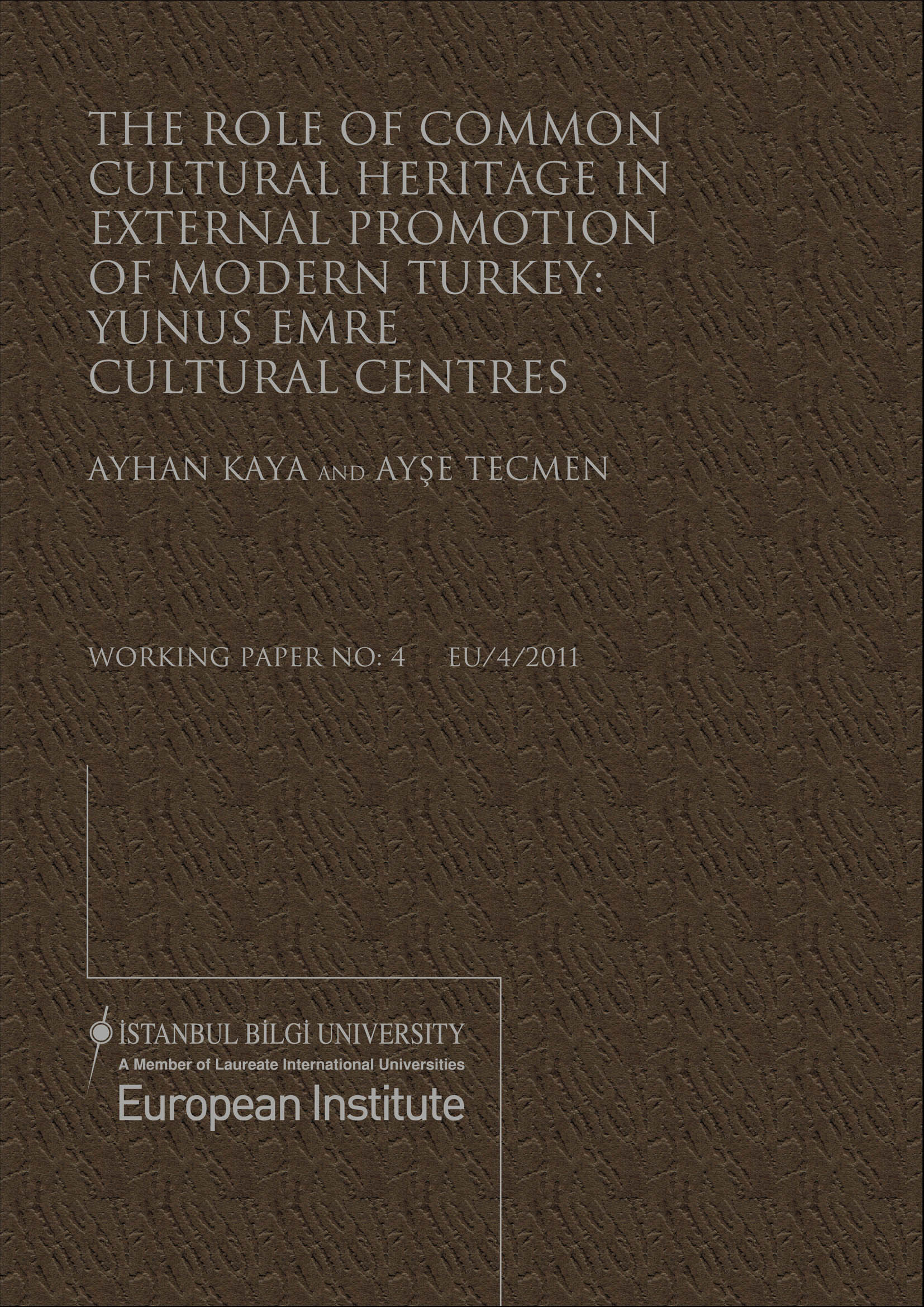 "THE ROLE OF COMMON CULTURAL HERITAGE IN EXTERNAL PROMOTION OF MODERN TURKEY: YUNUS EMRE CULTURAL CENTRES" (2011)
Authors: Ayhan Kaya & Ayşe Tecmen
Online Access: https://eu.bilgi.edu.tr/media/files/working-paper4_2.pdf
Sources: