Oct. 31, 2018, 12:07 p.m.
CITIZENSHIP OF THE EUROPEAN UNION
The Union citizenship was introduced in the Treaty on European Union, signed in Maastricht in 1992, which endowed Union citizens with a number of novel rights, including political rights.
According to Article 20(1) of the Treaty on the Functioning of the European Union (TFEU), every person holding the nationality of a Member State is a Union citizen in addition to national citizenship.
Union citizens have to these rights:
*to move and reside freely in the other Member States,
*to vote, and to stand as candidates in municipal and European elections
*to petition the Parliament
*to apply to the European Ombudsman,
*and to enjoy in a third country the protection of the diplomatic and consular authorities of any other Member State.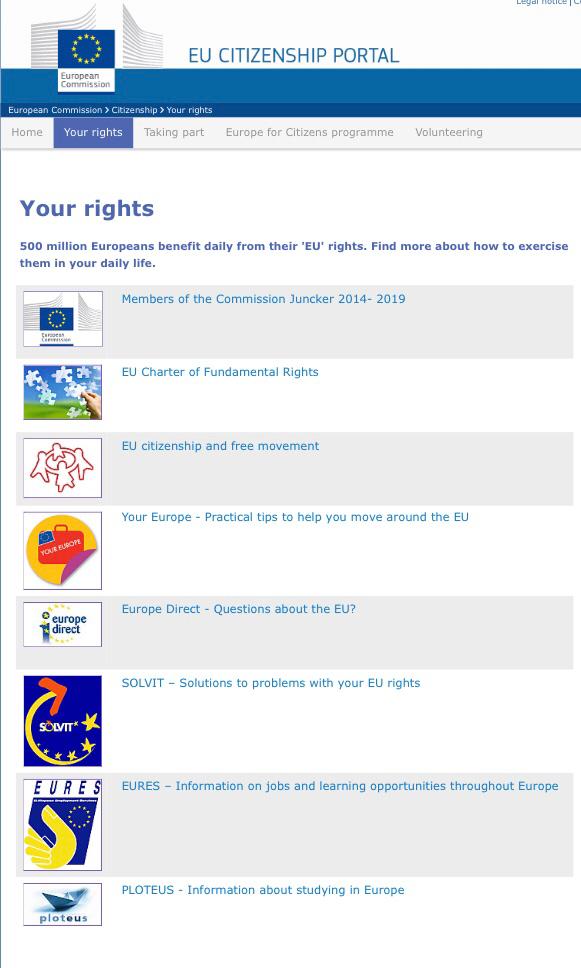 Sources and related websites:
http://ec.europa.eu/citizenship/index_en.htm
http://www.europarl.europa.eu/thinktank/en/document.html?reference=EPRS_BRI(2017)599361
https://eur-lex.europa.eu/legal-content/EN/TXT/PDF/?uri=CELEX:12012E/TXT
Cover photo: http://www.european-net.org/2016/03/eurobarometer-on-european-union-citizenship/