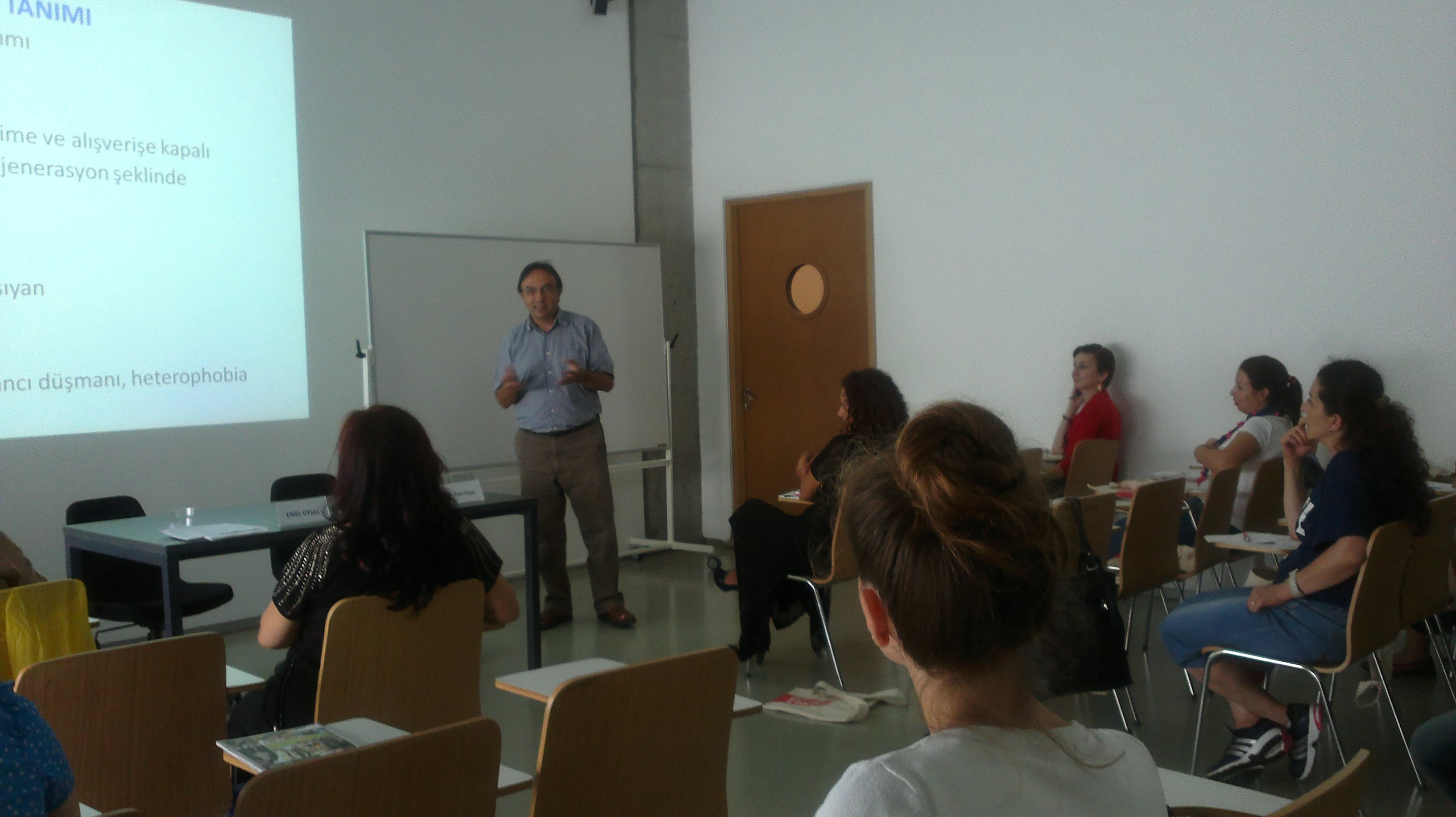 Lifelong Learning Jean Monnet Program
"European Values at School" Project - Teachers Workshop
Jean Monnet Center of Excellence has been organised a Teachers Workshop on 08 - 11 Septembre 2014 in Santral Campus. The "European Values Workshop for Primary, Secondary and High School Teachers" Teacher Workshop was in the framework of the "European Values at School" project, carrying out by the European Institute of Istanbul Bilgi University in cooperation with the İstanbul Directorate for National Education, Teachers Academy Foundation (ÖRAV) and Beyoğlu Municipality Youth Center.
As in the former workshop the participants received a certificate in the end which they handed out to each other themselves.
For information about the Teacher's workshop ın June 2014, please click here.