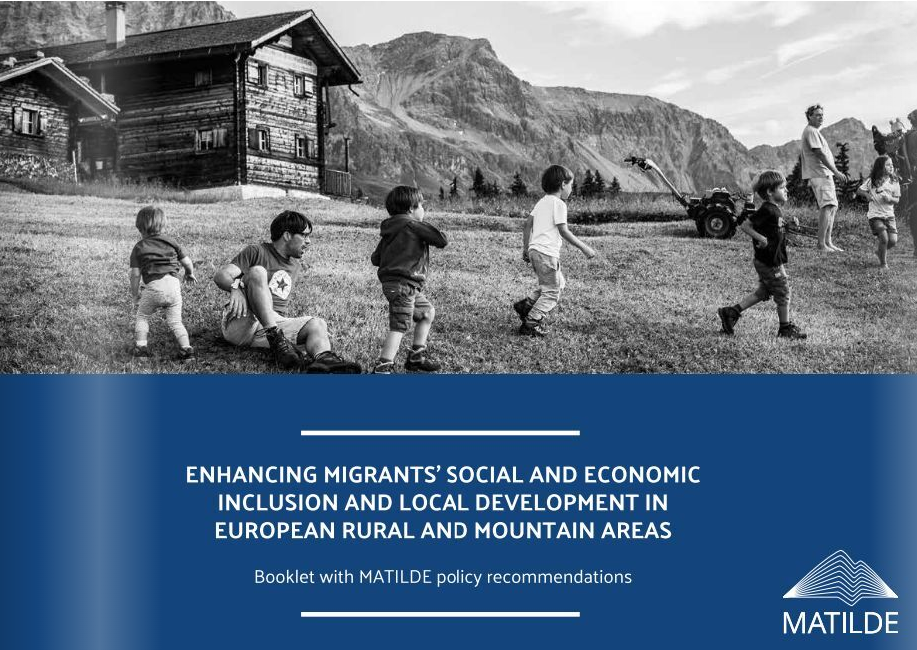 Dear All,
As the HORIZON 2020 MATILDE project draws to a close after 3 years, we would like to share the "MATILDE Policy Recommendations Booklet" with you.
The MATILDE booklet is a collection of the most essential problems as well as policy recommendations regarding social and economic migration identified in the 10 partner countries.
The booklet consists of chapters divided by countries, each emphasizing the main problems and policy recommendations as well as highlighting a selected policy recommendation that was considered particularly important to that country/region. The concluding chapter presents a summarizing collection which offers a cross-country perspective of policy recommendations for the different areas of integration at a glance.
You can find the e-book version available here.
What is MATILDE about?
MATILDE is a 3-year project funded by EU Horizon 2020 facility, focusing on the impact of migration on the local development of rural and mountain regions.
MATILDE aims to examine how migration impacts on local development and territorial cohesion in European rural and mountain regions, to improve integration and local development in marginalized territories.
İstanbul Bilgi University, European Institute, is the main project partner from Turkey, working together the Support to Life as the local partner.
Kind regards,
European Institute