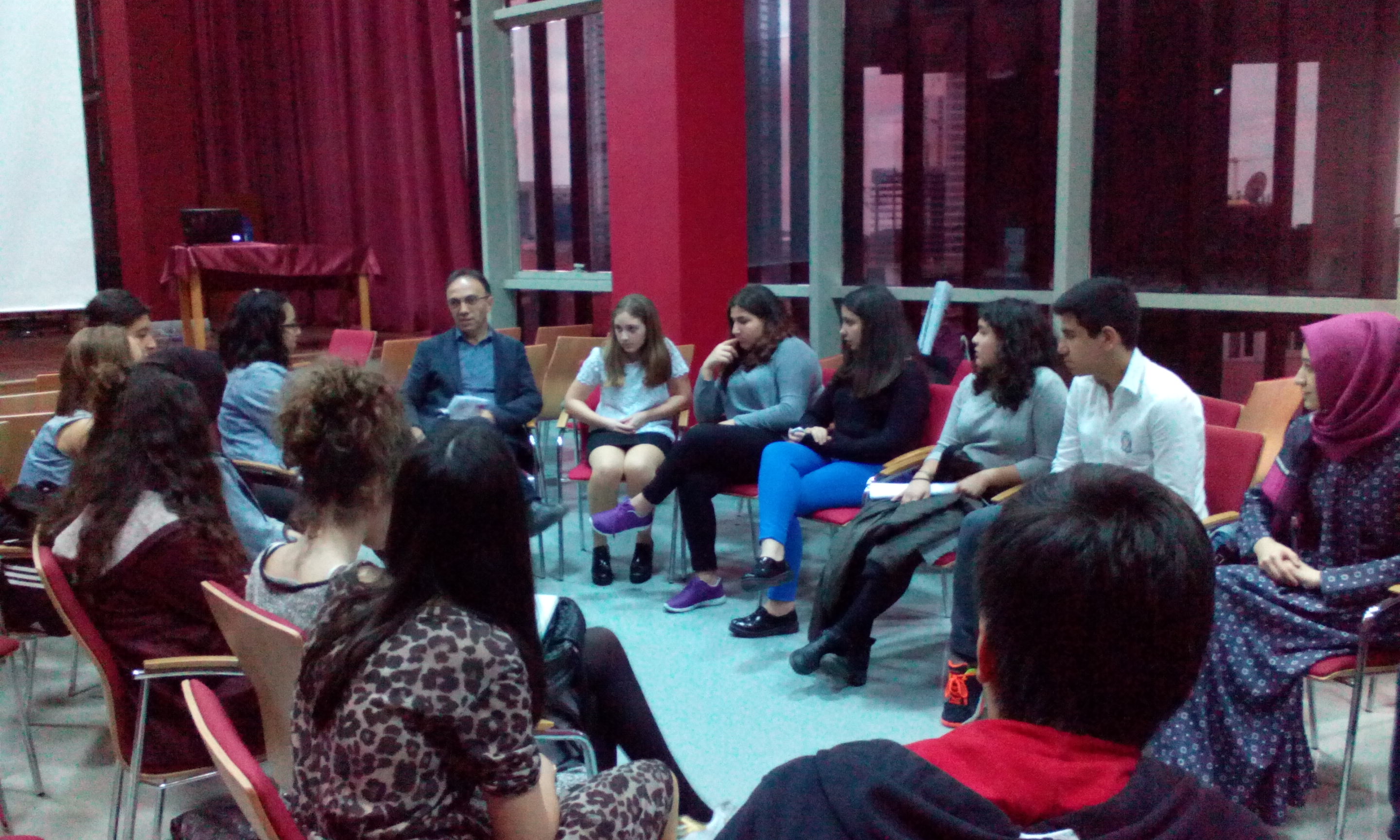 EU Boat Seminars Final Event
The "EU Boat" seminars which are being organised within the framework of our Jean Monnet Centre of Excellence "European Values at School" project have been able to reach more than 4000 students from İstanbul Municipality's High Schools and Vocational Schools 9th grade students. The seminars which were taught by Bilgi University lecturers and trainers during three years (2013-2016) made a considerable impact and got positive feedbacks from teachers, students and local authorities.
This year's "EU Boat Final Event" was organised with the collaboration of the Şişli Municipality in the Municipalitys Nazim Hikmet Cultural Centre on 10 May 2016.
At this final event, 30 most active seminar students participated in a round table meeting chaired by Prof. Dr. Ayhan Kaya and had a lively discussion on themes such as the EU, Human Rights, Migration, Equal opportunities, EU education programmes and Environment. After a nice group lunch, the students proceeded with the poster presentations which they has prepared for this occasion.
At the end of the day, 20 of the most succesful students were selected and will visit Brussels and the EU Institutions, as a prize funded by the Şişli Municipality's EU Centre.